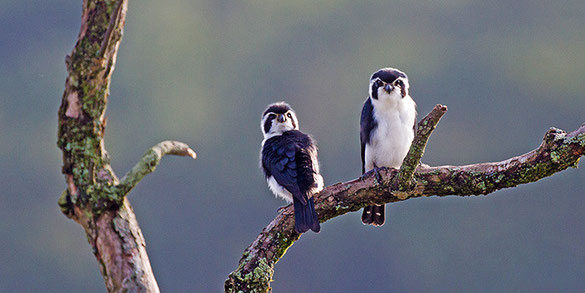 We are writing to inform you that Raptors of China is well underway. So much that we are now ready to begin receiving photos for possible publication in Volume 2, Hoofed Mammals, for which we are looking for material for the following families:
l  Osprey, Jerdon's Baza, Black Baza, Black-winged Kite, Black Kite,Brahminy Kite, Oriental Honey-buzzard, European honey buzzard
l  Crested Serpent Eagle, Short-toed Snake Eagle, Lesser Fish Eagle,Mountain Hawk-Eagle, Changeable Hawk-Eagle, Black Eagle
l  White-bellied Sea Eagle, Pallas's Fish Eagle, White-tailed Sea Eagle, Steller's Sea Eagle
l  Lammergeier, Egyptian Vulture, White-rumped Vulture, Himalayan Vulture, Red-headed Vulture, Cinereous Vulture
l  Western Marsh Harrier, Eastern Marsh Harrier, Hen Harrier, Pallid Harrier, Pied Harrier, Montagu's Harrier
l  Crested Goshawk, Shikra, Chinese Sparrowhawk, Japanese Sparrowhawk, Besra, Eurasian Sparrowhawk, Northern Goshawk
l  White-eyed Buzzard, Rufous-winged Buzzard, Grey-faced Buzzard
l  Rough-legged Buzzard, Upland Buzzard, Eastern Buzzard, Himalayan Buzzard, Long-legged Buzzard, Common Buzzard
l  Greater Spotted Eagle, Booted Eagle, Steppe Eagle, Eastern Imperial Eagle, Golden Eagle, Bonelli's Eagle, Rufous-bellied Hawk-Eagle
l  Collared Falconet, Pied Falconet, Lesser Kestrel, Common Kestrel, Red-footed Falcon, Amur Falcon, Merlin, Eurasian Hobby, Oriental Hobby, Saker Falcon, Gyrfalcon, Peregrine Falcon, Barbary Falcon
All photographic material should be sent to the following email:
raptorsofchina@gmail.com


Terms of submitting raptors photos:
1、Photographer who submit photos must be the original photographer and own the rights of the photo for publication purpose.  
2、Photos selected will be used for publication of this book only, not for any other publication.  Photographers still own the full rights of the photo.  
3、 If your photos were chosen for publication, we will mail you a complimentary copy for each photo.  
4、We need photos of species and subspecies of raptors that are relevant to China.   Photos taken outside China are fine.
5、  Photos are selected primarily based on quality and useful field marks for identification purpose.  Also need male/female, different age, different morph and different subspecies etc.
6、Please submit the photos in digital form, in common format for publication such as JPEG, TIFF, BMP, etc.  
7、Plz include in the filename of the photo information such as species and subspecies, site and date. We need your real name, email and telephone etc., if you submit photos. 
8、Submission time: 31st July, 2014.

Do not hesitate to contact us should you have any questions about any of this.

 We look forward to hearing from you soon, and of course, to receiving your photos for Raptors of China!
Tong Menxiu
MP:+86-18059721186
Email:raptorsofchina@gmail.com
"Raptors of China" Team