TOUR:
Shanghai – Rudong – Fuzhou – Emeifeng NR – Wuyuan – Dongzhai NNR – Shanghai
BEST TIME:April – Early July
TOUR PRICE :
Please contact us for the latest tour price.

---
Day 1  Shanghai上海– Rudong 如东
Arrival Shanghai Pudong International Airport. 1 hours driving to Dishui Lake search Reed Parrotbill, Marsh Grassbird, passengers and summer birds. Evening 3 hours driving to Rudong, and overnight.
Day 2  Rudong如东
Seach the Spoon-billed Sandpiper, Nordmann's Greenshank and other waders between the high tide. Also search other forest passengers in the magic forest and the field.

Day 3  Rudong – Shanghai – Fuzhou
Morning birding in Rudong, late afternoon drive back to Shanghai to catch the evening flight to Fuzhou. Overnight in the town near Minjiang Estuary NNR.
Day 4  Fuzhou
Depend on the tide, we'll search Chinese Crested Tern and white-faced Plover in the mudflat or Janpanese Yellow Bunting, White-shouldered Starling, Little Curlew, snipes and passengers in the field. Overnight in Fuzhou.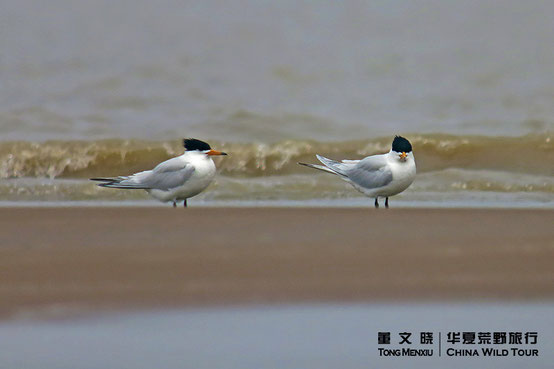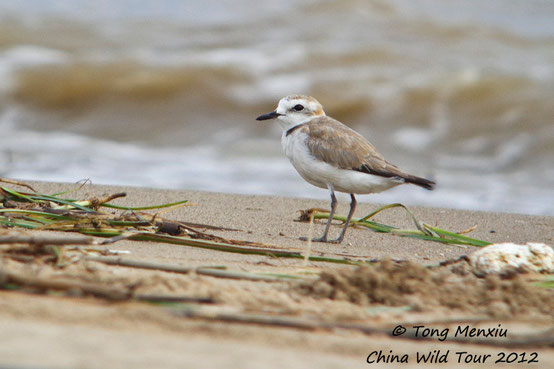 Day 5 Fuzhou – Emeifeng NR
Morning birding in Fuzhou Forest Park to search White-necklaced Partridge, Pale-headed Woodpecker, Spotted Wren Babbler, Chestnut Bulbul Grey-sided Scimitar Babbler etc. Afternoon 4 hours driving to Emeifeng NR and overnight.
Day 6-8 Emeifeng NR
We will spend 3 days birding in Emeifeng NR. Our target are Cabot's Tragopan, Elliot's Pheasant, White-necklaced Partridge, Koklass pheasant. We're also looking for Rufous Laughingthrush, White-spectacled Warbler, Chinese Bamboo-Partridge, Yellow-cheeked Tit etc.

Day 9    Emeifeng NR – Wuyuan
Early morning birding in Emeifeng NR, then left head to Wuyuan. Overnight in Wuyuan.
Day 10   Wuyuan 婺源
Full day birding around Wuyuan. We'll search Short-tailed Parrotbill, Long-billed Plover, Mandarin Duck, Grey-sided Scimitar Babbler, Dusky Fulvetta, in the bambo0 forest, then visit Blue-crowned Laughingthrush's breeding site. Afternoon we will move to the northern part of Wuyuan to search Pied Falconet, Brown Dipper, Brown Crake, Crested Kingfisher.

Day 11  Wuyuan – Nanchang – Dongzhai NNR
Morning birding in Wuyuan, then left for Nanchang. Late afternoon go to Xinyang by high speed train. Overnight in Dongzhai NNR.
Day 12-13 Dongzhai NNR
We have two and half days birding in Dongzhai NNR. We'll search Reeve's Pheasant, which is one of the longest tail pheasant in the world! Other target are Fairy Pitta, Brown chested Jungle Flycatcher, Yellow-rumped Flycatcher, Collared Crow, Chestnut-winged Cuckoo, Brown-breasted Bulbul, Tiger Shrike, Manchurian Bush Warbler, Oriental Scops Owl etc.


Day 14  Dongzhai NNR – Shanghai
Morning birding in Dongzhai NNR, after lunch go back Shanghai via Wuhan by high speed train.